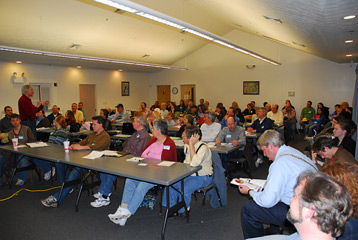 BUMBA Meetings are Free and the Public is Welcome
Next Meeting is Thursday, August 4 2022
Speakers:

State apiary inspector Cybil Preston will be speaking on "What to expect from a hive inspection?"
10th Grader Atreya Manaswi will be speaking on attractants for small hive beetle traps
Atreya has done extensive honey bee conservation research for the past 3 years at the University of Florida and the US Department of Agriculture and has worked on many novel USDA/UF funded projects. He is mentored by Dr. Jamie Ellis and Dr. Charles Stuhl.
His research has been recognized at the international and national level. In 2021, he won first at the Broadcom MASTERS STEM Science Fair and was recently named a winner at the International BioGENEius Challenge. He has also won 1st place and Best in State at the Florida State Science Fair. His statistics suggest that his findings could save the global commercial beekeeping industry $15.5 billion annually and revolutionize pest control.
Bee Culture recently wrote an article about his accomplishments
Meeting Schedule:
Our regular meetings take place at 7:30 PM on the 1st Thursday of the even months (except December) at the Watkins Park Nature Center, 301 Watkins Park Drive in Largo, Maryland.
The annual holiday party in December is a potluck gathering at the Watkins Park Nature Center and includes cool slide shows from member activities and fun door prizes, Bring a dish and a prize to give away!
Directions:
From Route 301 or I-495 take Central Ave. (Rte 214) to the intersection with Enterprise Rd. (Rte 193). Turn south onto Watkins Park Dr. and go a half mile to the park. Follow the road all the way to the back to the Nature Center.
For information about the Nature Center, please call 301-218-6702
The club usually offers a one-night "Introduction to Beekeeping" session in November which is designed to offer an overview of what beekeeping is about and whether you might want to learn more. We offer a more complete several-session Beekeeping "Short Course" in Early Spring. This popular beginner's class sells out annually, so be sure and register early when the registration page becomes active about December 1st.